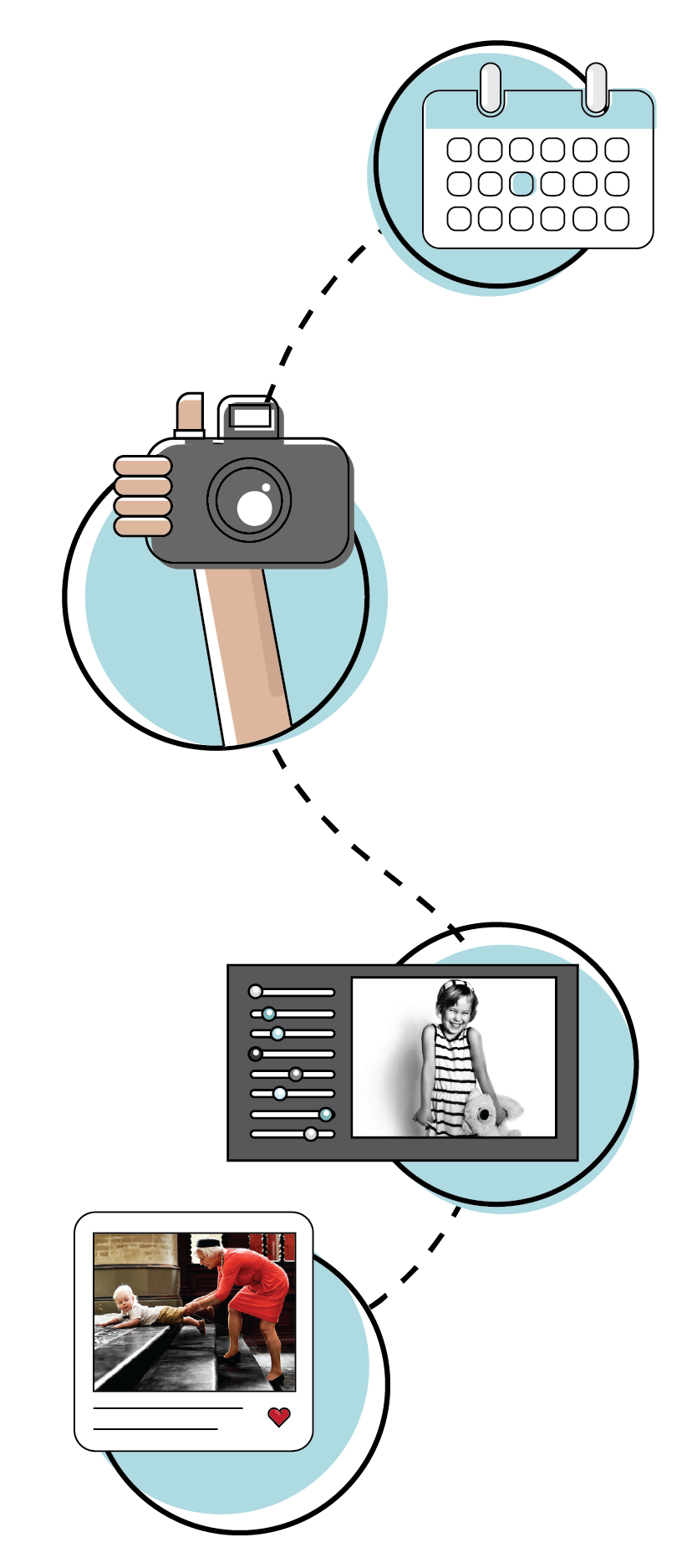 Appointment
It is always possible to schedule a non-binding appointment. During this appointment we discuss the wishes and possibilities. I hereby explain my working method and the rates associated with it. The coffee and tea - with some goodies - is ready for you.
Shooting 
During the shoot we take the time to take beautiful pictures.
It is possible to take photos on location or in my mobile studio. During the shoot I let you regularly check with the photos that have been taken, so that you get an impression of this.
Ook neem ik professionele belichtingsapparatuur mee, zodat de foto's mooi uitgelicht kunnen worden. Hierbij zijn we niet afhankelijk van het weer.
For large assignments, I may take an assistant photographer with me, who will take photographs and assist me with the lighting.
Editing
After the shoot it is possible to select the photos together. The selected photos are then professionally post-processed in Photoshop.
Delivery
The photos are delivered in high resolution in both color and black and white and sent via WeTransfer. You will then receive a download link by email, with which you can download the photo files on the computer.
Never lose it again
Photography is a snapshot, I capture the moment! Do you want wedding photos, company photos, photos of the family or maybe of yourself? I like to think along with you. No question is too crazy, so view my portfolio, contact us or make an offer. Are we drinking a cup of coffee soon to discuss what we are going to photograph for you?